Audio Real-Time Target Machine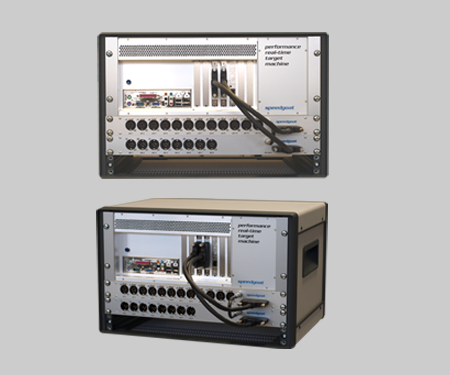 Applications in the area of audio communication (e.g. for the development of hearing aids) typically require:

highest computational performance to mimize calculation time for the complex algorithmic models
high performance analog input and output I/O connectivity
Interface patch panels e.g. with balanced XLR and LEMO connectors
Special cabinets or racks combining the components to a complete package
Low noise operation
Possibility to interact with other real-time systems (e.g. to simulate both, the left ear and the right ear hearing aid)
Audio real-time target machines typically include:
One or two Performance real-time target machines with highest CPU clock rate (Intel Core i7 3.5GHz four core CPU)
Audio/Speech I/O connectivity and XLR panels
Optional very fast target to target connection using shared memory technology
7U to 20U 19" chassis

Go to Audio Real-Time Target Machine page on Speedgoat website.